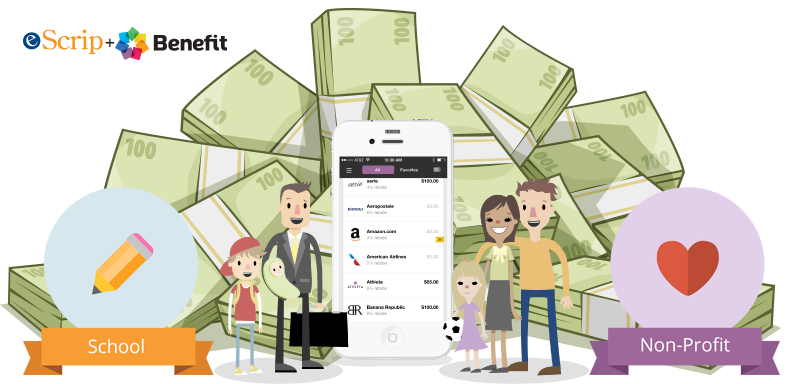 Benefit Mobile: 10 for $100 Contest
Get the latest news about this promotion on Facebook.
Head over to our Facebook page and follow us there to get the latest news on contests and promotions.
It's also a great place to connect with others in our eScrip community and get offers for deals on the Online Mall.